Explore the pink city and uncover more than one treasure!
The name "Petra" means "the city of stones". Indeed, geology explains the colourful city, which is entirely carved from soft sandstone. Many different types of stones and rock can be found in the city, all of them having unique colours from blue to red, to yellow or black.

Nearly 800 monuments can be observed in Petra over 100 square kilometres. For this reason, you will need at least a full day to visit it. The site is the eight wonders of the world and has been registered World Heritage Site by UNESCO.

Do not be surprised to see lot of Bedouin in Petra (from the Bdoul tribe) as the site is their home!
The tip from the team of Saltus Travel: Since Petra is the most famous site in the Middle East, you will have to wake up early to explore the city! Visit Petra as soon as the site is opened to avoid the crowd and enjoy morning freshness!
For this exceptional day in Petra, you will cross the Siq, a narrow and long fault due to a prehistoric earthquake. At the end of the Siq, suddenly appears Petra's most majestic monument, "Al Khazneh" or the "Treasure" with a Greco-Roman decoration. Be ready to be astonished by the beauty of the city! Beyond the Treasure, there are hundreds of carved buildings, temples, royal tombs, baths, arch-shaped doors, cobbled streets and above all, The Roman Theatre with about 3000 seats. You will cross the Romain Cardo and visit the Qasr El Bint, the only temple still standing and in a remarkable state of conservation.
If your physical condition allows it, you can attempt the ascent to the monastery of El Deir to admire the masterpiece of the site, "The Monastery".
Good to know: Wear good shoes as the site is huge and steep! The hike can take from 2 hours to a few days! Also, do not forget your hat and water as you are leaving for a full day of emotions and hike.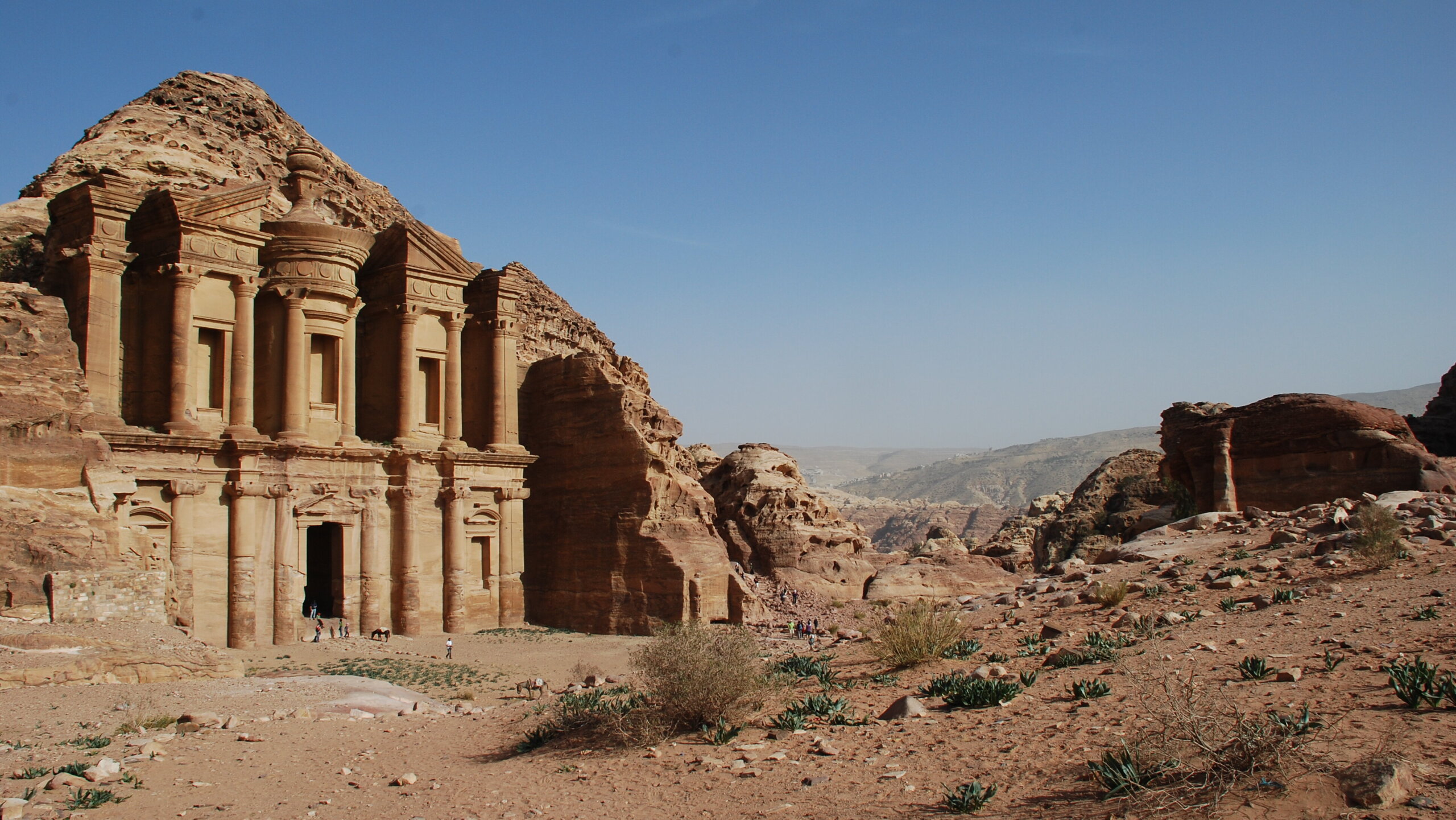 You want more information about our trips including Petra?