Explore Jordan's second largest site after Petra and one of the best-preserved Roman cities in the Near East.
Hidden under the sand for several centuries before being discovered and restored for 70 years, this ancient city is built entirely in an orange pink limestone, magnified by the rays of the sun at dawn and at sunset.

Leave for half a day and uncover this wonder shaped over centuries by Greek, Roman and Byzantin occupation.
Flourishing after the visit of the emperor Hadrien in the second century A.D, the city is a stunning example of Roman engineering. There you can find streets paved with colonnades, huge temples and theatres, baths and fountains or even pierced walls.

Don't forget to bring water and a hat as you walk those ancient streets! Shades is nowhere to be found in summer.

Among the numerous wonders in this unique archaeological site, our team will be pleased to lead you through some of the most impressive well preserved ruins as:

– Macellum Food Market : This ancient grocery store was located along the main street of Jerash, also known as the Cardo. Built in the second century A.D. its function changed over the centuries and became an industrial area during the late Byzantine period. The centre of this market is especially beautiful with a paved courtyard with a Greek cross-shaped fountain.

– South theatre : The oldest theatre of Jerash could host up to 3000 spectators when it was built under the emperor Domitien. Especially well preserved, you can easily look on the beautiful scaenae frons (an elaborately decorated permanent architectural background) and every architectural detail on the lower terraces.

– The Oval Forum : Central square for the social and political activities, this forum is surrounded by 56 impressive Corinthian columns. Paved with large limestone block this plaza is one of the most impressive area of Jerash.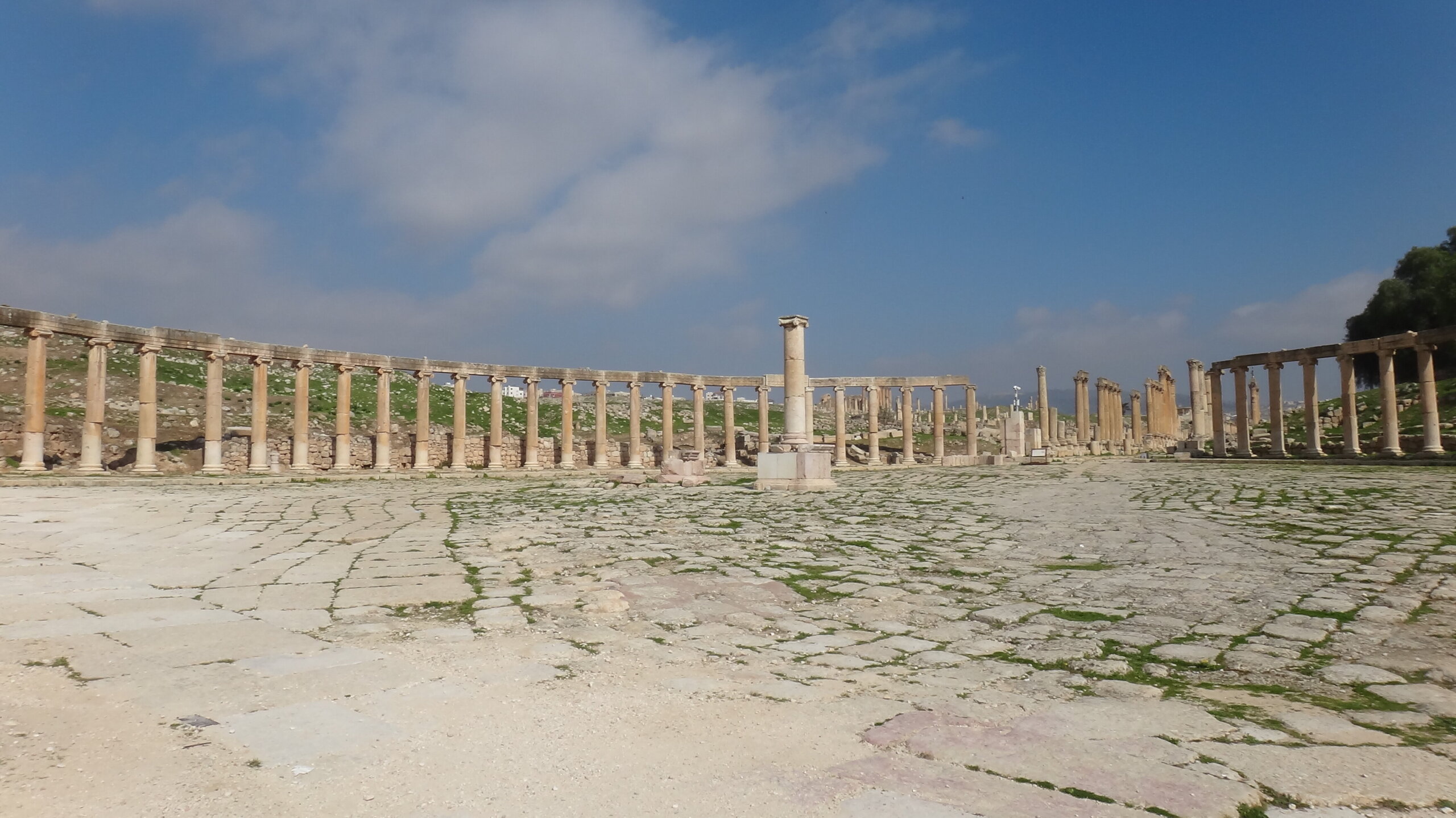 Do not wait any longer and experience this beautiful legacy from ancient time!

You want more information about our trips including Jerash?